Last week excavation works started at Villa Almellina Estate in Limone.
Before the ski-season begins, Fantino Costruzioni SPA is aiming to have completed most of the digging for the creation of the underground parking lots, and the foundations of the Ski-Chalets (and the Hotel) that will be raising on the Estate.
Beside the residential Chalets and the Hotel, the current project includes the construction of 7 holiday home Ski-Chalets, either independent or semi-independent.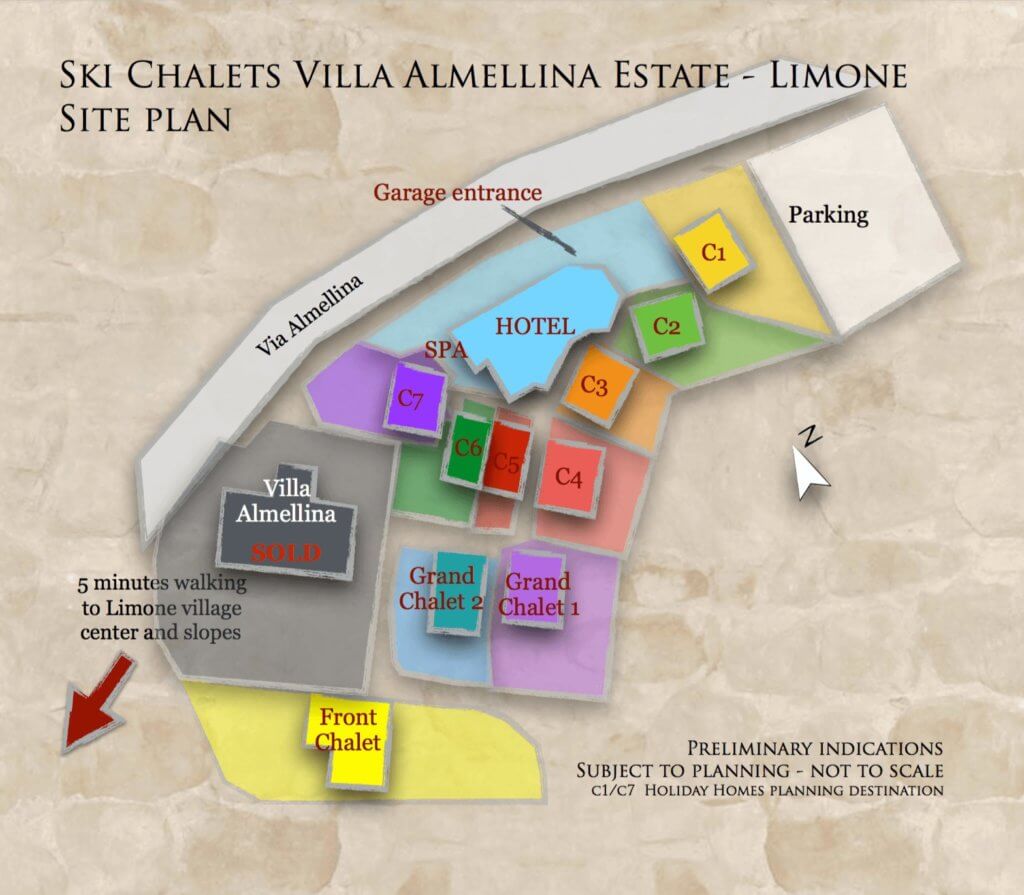 Each of these houses features at least 3 bedrooms with en-suite bathrooms and vast receptions (all with scenic fire-places and large panoramic windows), terraces, gardens and great sun exposure, most of the times East, South and West.
Chalet 7 for example offers a 34 sq m master bedroom loft area with en-suite bathroom, two additional bedrooms with two bathrooms, a private SPA, and a 65 sq m reception area with kitchen / dining, with direct access to a large terrace.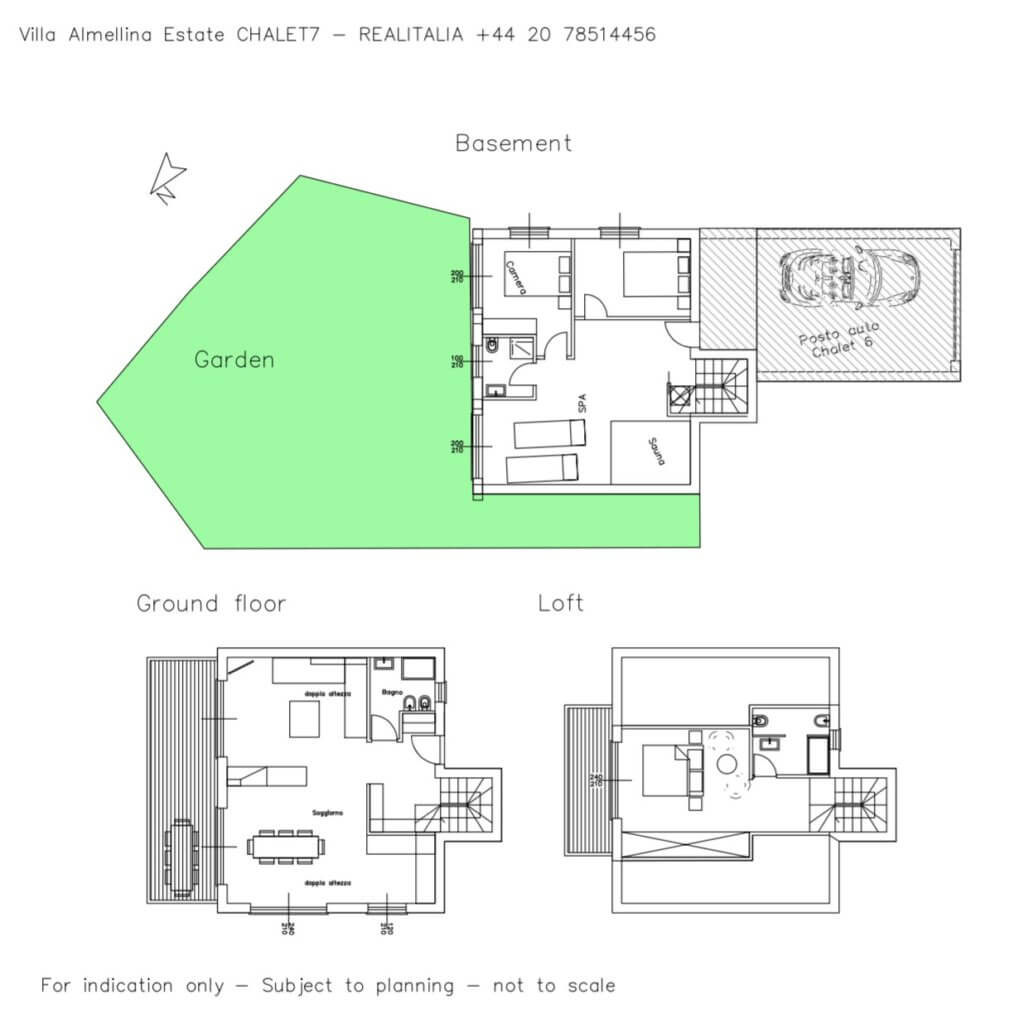 Chalet 7 has a West facing garden too, particularly enjoyable during the summer.
Of course, as all the Ski-Chalets at Villa Almellina Estate, Chalet 7 also will take advantage of a large private garage with direct/indoor access to the Chalet.
In this first sale phase, the price guideline for Chalet 7 is 625,000 Euro (plus optionals, garage, transaction costs and tax).
At Villa Almellina Estate you can also purchase off-plan two very large residential Chalets.
Price guidelines for Front Chalet and Grand Chalet, depending on the layout and size chosen, start from 1.5 ml Euro (plus optionals, garage, transaction costs and tax).
Generally speaking, the opportunity to buy an Italian Home off-plan from Realitalia gives you the privilege to obtain your mountain house designed and delivered to your own specifications effortlessly.
The Realitalia 100% Interior Design Service is offered to our future Owners in French, German, English and Italian, it is an extremely rare opportunity in the Italian market.
Limone is 85 km from Monaco – Montecarlo, at less than 2 hours driving to Nice Airport, and 1 hour to Alba, the white truffle world capital.
Limone is actually your perfect base in Italy.
If you wish to purchase a special Italian home in Limone, take action now and contact us for an on-site visit.
If you reserve your Chalet now you take advantage of this first phase of sale prices and can choose the best Property for you, with the widest choice.
Looking forward to talking to you very soon.
All the best,
Realitalia – contact us for an on-site visit.