Chalet 2 Holiday Home For
Sale in Villa Almellina
Estate Limone, Italian Alps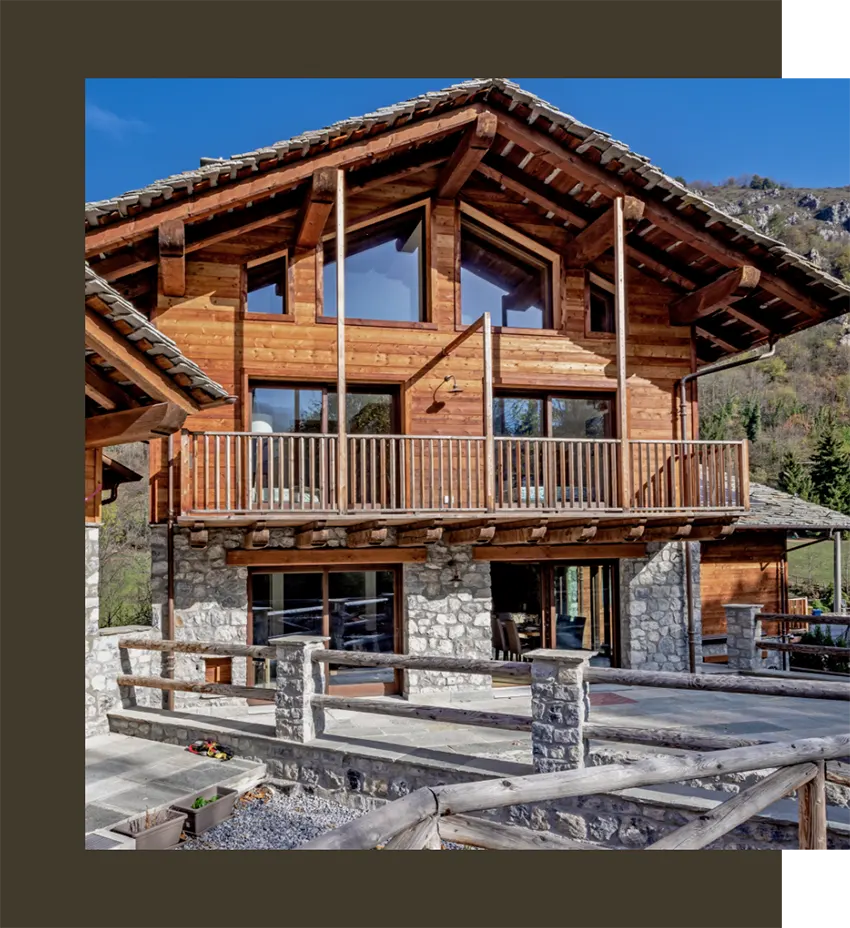 A Rare Opportunity to Purchase a Newly Finished Chalet at 5 minutes walk to the ski slopes!
This is a rare opportunity to purchase a newly finished (and Realitalia Interior Designed) holiday home Chalet of circa 292 square meters gross floor area (+ 98sqm exterior balconies/garden). The creation of an additional loft area (approx 28/30 square meters gross) has been designed and is in the process of being investigated, subject to planning.
The house is fully detached, South facing and features:
The pricing guidelines for Holiday Home Chalet no 2, is 1,490,000 Euro finished without fitting and furnitures (plus transactions costs and tax). With the Interior Design solution for fitting and furniture (Premium Package) + 85,000 Euro. With the Loft Conversion Planning Permission (without it being built) + 40,000 Euro.

Design and sale of large and beautiful ski chalets in Limone, Italian Alps
Holden House, 57 Rathbone Place, London, W1F8HT
+44 (0)207 851 4456 (UK)+33 (0)6 40 62 89 72 (Monaco) l.catalano@realinvest.co.uk