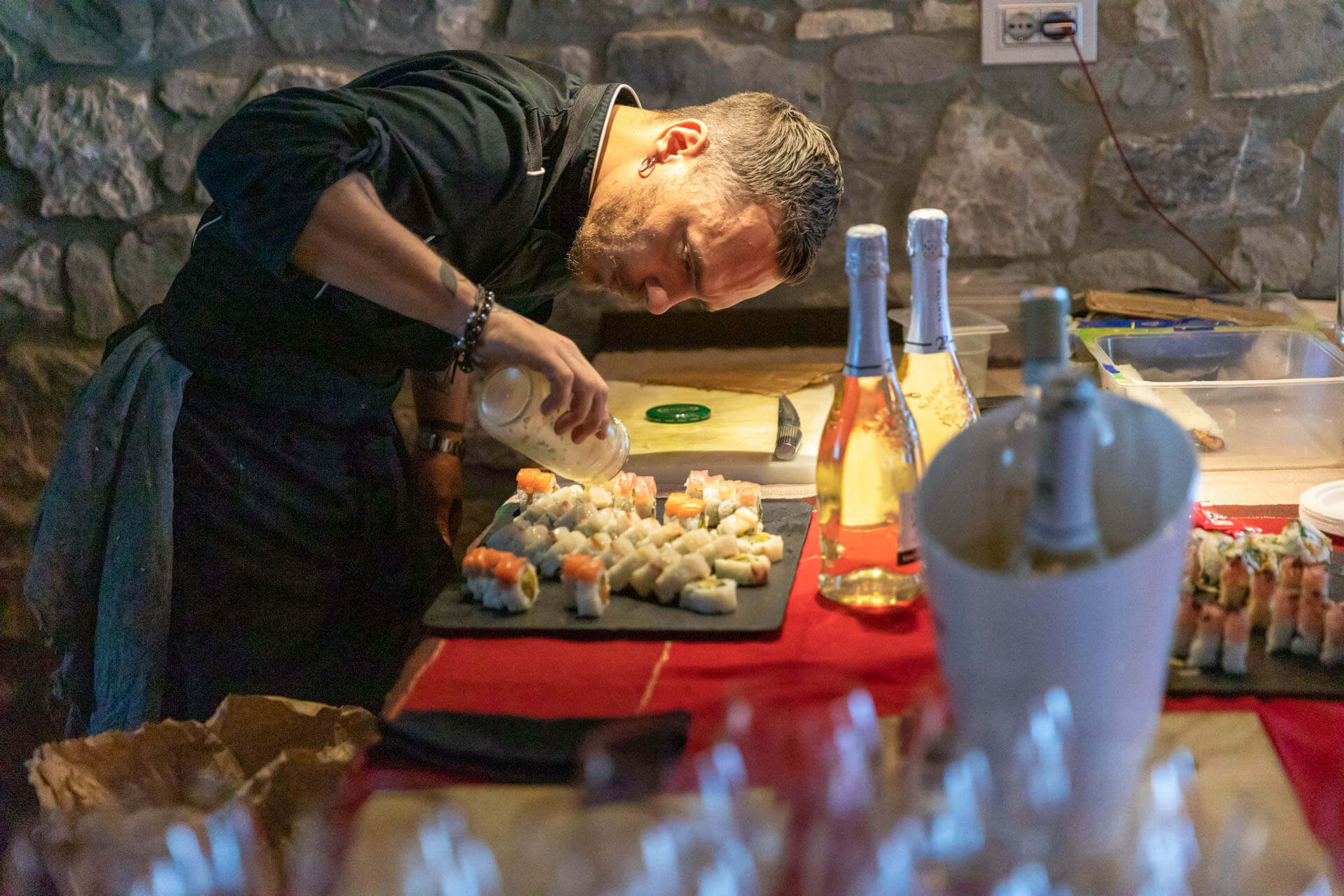 Last Sunday we were delighted to host the first OPEN HOUSE event for the newly completed Holiday Home Chalet No. 2 in the exclusive Villa Almellina Estates in Limone.
(Click here to view the event photo gallery.)
We spent the afternoon with our guests showing all of the features of the villa such as the two lock out garages, the spacious laundry room, heated lockers for ski boots, Private Spa, the lovely mountain views from the living room, as well as the terraces that are off of the bedrooms.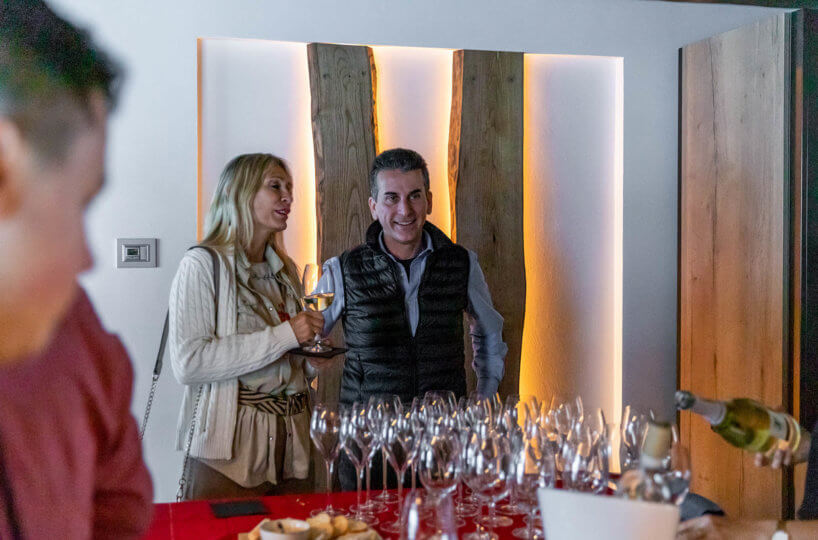 Our guests were treated to local gourmet fare from La Cantinetta Wine Bar so that they could taste local Italian specialties and wines as well as gourmet sushi.
Everyone was impressed with the quality of construction, the warm inviting rustic contemporary decor as well as the small details such as the heated toilet seats.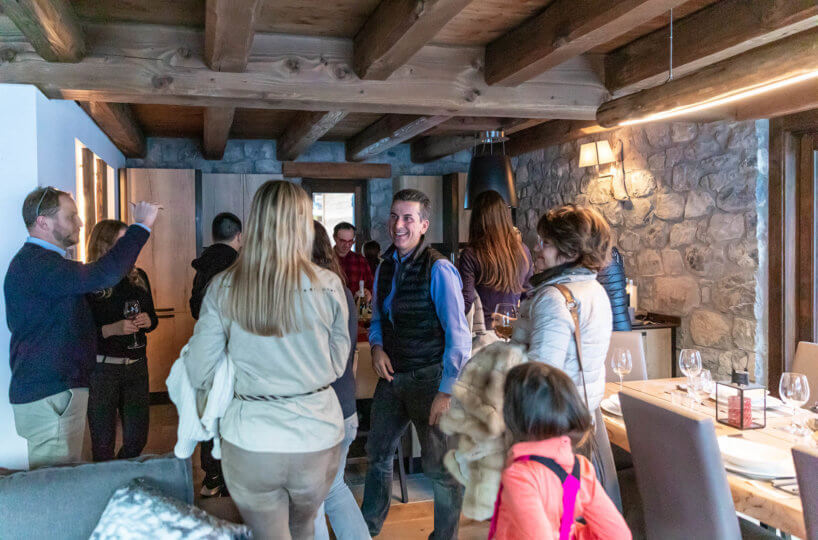 The chalet is absolutely beautiful and it is so close to the ski slope, only 5 minutes! __ Gabriella Vogogna, a renowned artist from Monaco
As this chalet is the only luxury chalet in Limone right now available for sale now with immediate occupation complete with furnishings and decor, we were happy that our guests could now understand the project in its entirety and experience the convenience of its privileged situation at only 5 minutes walk to the village and the ski slopes.